I choose to work from home because I don't like shoes or ironing. But I do like banana cream pie and children's stories.
From the FiftyThree Paper Portraits series by photographer Lee Towndrow.
view of los angeles from the getty
Not the sunniest weekend to be here, but the temperature is comparable to that in New York and they have yummy tacos here. Off to Son of a Gun and seeing my friend Heather tonight.
The Getty 1200 getty center drive, los angeles, california. (310) 440 7300
Spent the weekend shooting new episodes of Stupidly Simple Snacks with Mixtape Club and our friend Eddy. The show has been on hiatus for over a year now while I focused on work, life and doing my best to navigate, and then integrate, the two.
It's been a long while since the last episode of SNACKS, but I'm excited to say new ones are in production with Cooking Channel.
So, stay tuned!
Deviled eggs, stuffed shells, meatballs, potato salad. French onion soup crostini. Grey sweatshirt over my favorite dress. Pink socks. Purple hyacinths. Banana cake. Yeti the Abominable Snowdog. Jack barking. Mittens hiding under the bathroom sink. Homemade party hat with gold glitter and confetti. Bourbon. "Wild" champagne. New friends. Old friends. Chris's friends. Full apartment. Full heart. Full plates.
Photos by Eddy Vallante

favorite things winter escapes & photography toys
Chris and I escaped Brooklyn for Buttermilk Falls Inn in the Hudson Valley this weekend to visit wineries, try new restaurants (A Tavola, an Italian newcomer in New Paltz, was our favorite), take naps, see deer in nature and let Jack off leash so he could romp around in the snow.
I took the above pic using Snapseed on my new iPhone 5. Snapseed allows for detailed photo editing, which, though it takes longer to do, I prefer to preset filters à la Instagram.
When I first began taking pictures with a phone, I had an iPhone 4 and relied almost exclusively on the Camera+ app to touch up pics. That was three years ago. Camera lens on phones have come a long way since then as have photo editing apps. I prefer Snapseed now because it lets you edit parts of a photo, not just the whole. Plus, it's free, surprisingly.
The three photos above were taken with my trusty Olympus E-PM1 which I recommend to anyone looking for an in-between camera—one that's smaller than a DSLR but still offers manual control if you know what you're doing (which I don't always, so I appreciate reliable auto settings).
This weekend I finally got the chance to unbox and play with the refurbished Polaroid camera I received as a gift from Wantful! At 24 dollars for each eight-photo film cartridge, it's gonna be an expensive hobby. Still, I love it. No photography app or gadget can replace that rush you get knowing you have limited film to shoot with, motivating you to make every shot count.
happy birthday merry christophermas
A little over a year ago, Chris and I decided that being together would be a good idea. But it wasn't really a good idea because I was already in a relationship. Still, there's never a "good time" to break up with someone you care about to be with someone you're in love with, so the only responsible thing to do was to do it. On an otherwise normal Thursday in early November, Mittens and I moved out of the apartment where the old relationship lived.
Chris's birthday is on Christmas Eve, which was fast approaching following the first days of our (very) young relationship. It's a birthdate people usually forget, he said, or combines with holiday celebrations. We were only dating for a couple of weeks when I asked what he was doing for his 30th to which he replied he had nothing planned. At that point, I hadn't even met most of his friends yet.
I found their emails anyway. With a bit of planning and a few white lies, I organized a surprise birthday gathering at Manhattan Inn, now one of our favorite bars — complete with live piano! — in Greenpoint, near his apartment which I "officially" moved into in January.
One year, two apartments, three adopted animals and at least forty arguments later, we arrive at our second Christmas Eve together, his thirty-first birthday.
We celebrated a few days early with a feast at Legend, his favorite Sichuan restaurant in New York City, and cheesecakes from Magnolia Bakery.
Like last year…
It was a surprise.
Though we sometimes become impatient with each other and bicker like curmudgeonly old people, the last thirteen crazy months has also been my happiest.
Happy birthday, Mr. Smith.
photos by eddy vallente
holiday gifts for people who don't like gifts
I'll be the first to admit I'm hard to shop for. Why? For one, I don't need anything, and the things I want (more time, bear hugs, etc.) are usually not for sale.
Over the years, I have come up with various solutions to my "problem." In recent years, I have avoided exchanging gifts during Christmas altogether, opting instead to buy plane tickets to visit friends during non-holiday months, and splurge on special occasion meals. This has worked out for me. Still, even I know sometimes you just want to wrap something and give it to somebody.
With this in mind, here is my wish list for the year. Hopefully it will inspire you to be extra awesome and get creative.
Instead of adopting a dog — maybe next year! — I'm asking Chris to donate to Badass Brooklyn Animal Rescue, a community of dog rescuers, adopters and fosters that help homeless pups find homes. How can you resist that face? Chip in here.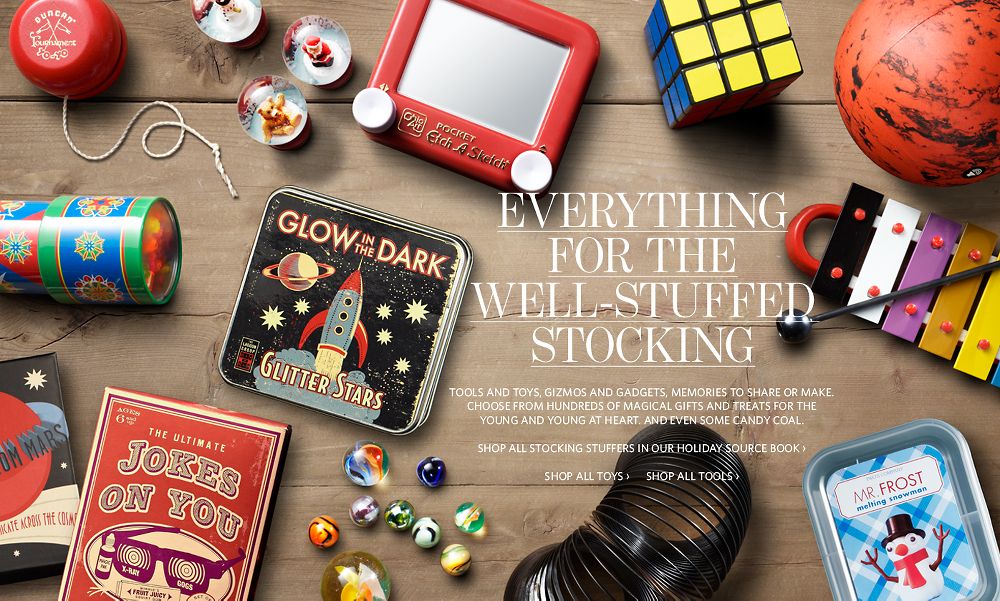 Stuff stockings with useful retro knick knacks from Restoration Hardware. I like this practical music splitter for sharing music, this manly wall-mount bottle opener for $8 and kid-friendly kaleidoscope for looking at changing colors through a small tube. (I really love kaleidoscopes.)
Contact your favorite artist and buy artwork from them. Even better, commission a project. I hired Clair Rossiter, a young artist in the UK, to create two new logos for me this year. One for this blog, and one for Stupidly Simple Snacks. It was the best present to myself. She sells prints of her whimsical watercolors, too. Take a look.
I am not sure if Aaron Stewart sells his cartoon + real life people pictures, but he should. You have to agree this photo belongs on a Christmas card. I'd buy it by the boxful.
See Aaron's funny characters on Plaid Oranges.
A photo session with Alice Gao Photography would make a thoughtful present for your girlfriend or best girl friend. Trust me, most people wish for better photos of themselves than the ones that end up on Facebook. Alice is also selling a lovely 2013 calendar, pictured above, based on her popular Instagram photos.
I love this image by Brooklyn photographer and videographer Eddy Vallante. Eddy's photos are slightly rough around the edges; his subjects are imperfect, sweaty, scruffy and their mascara is running. I like seeing life with its blemishes because that, too, is beautiful, if not more so than something that looks perfect.
Follow Eddy Vallante on Tumblr, and keep him in mind for when you want to remember moments like this and this.
For gifts of food, go Italian. There's something about Italian cuisine that makes it seem festive, decadent and yet approachable all year round, whether it's an Italian cookie plate with rainbow cookies, a thick wedge of Parmigiano Reggiano aka parmesan cheese, or a bottle of Italian red wine served with paper-thin slices of prosciutto. Even the Italian national flag looks Christmas-y.
Pictured above is impossibly soft and delicate culatello, which is cured ham made from the back leg of the pig. If prosciutto was an expensive apartment building, then culatello would be the penthouse.
Not to harp too much on ham, but if you are attending a holiday party and expected to bring food, bring prosciutto or culatello. It will make you the most popular person there, and you can thank me later for it.
In summary, Italian food gifts are pretty fail-proof unless the recipient has specific dietary concerns that exclude happiness.
And the best non-food gifts? Those usually come with a good story.
rainbow cookie image via new york magazine
give give give
Whenever I am sad I try to do something nice for someone. And whenever I am happy, I try to make someone else happy, too. These two scenarios usually end up with me writing greeting cards, getting back to long neglected emails, calling my old college roommates, making a beeline to my favorite Greenpoint restaurant, Manhattan Inn, for their cheeseburger and bourbon cocktails, or sending cookies to a friend for no reason at all, except that I'm either deliriously happy or sad.* Emotions are complicated.
I just returned from a week in Colombia; it was a hard trip. Chris and I argued a lot, which I am only sharing here because it makes sense to me to reveal both happy prosciutto-filled days and rocky spots that are essential, unavoidable aspects of any relationship. Love is complicated.
Which brings me to this — I am happier now after having been kind of mopey all day. I went to yoga and when I got home, I discovered that my friend, photographer Alice Gao, is selling a 2013 calendar featuring select photos from her insanely popular and beautiful Instagram feed. You may remember Alice shot my portrait this summer. I adore her blog and her work.
In the spirit of passing on good vibrations, I want to surprise a few of you guys with a calendar by Alice. Tell me what you do to feel better when you're sad. To "enter," you can reblog this post and add your comment in the post, you can leave a direct reply, send me a private Tumblr message or email me at amy [at] amyblogschow [dot] com.
And, as always, thank you for reading. I feel better already.
* I also feel better when I give this rapscallion a treat.
via afterthecups:
2013 Instagram photo calendars for sale on my blog // 25% of sales in November will be donated to local Sandy relief efforts.
a blogger love story / portraits by alice gao
A few months ago I came across a blog called Lingered Upon in a roundabout way. As it usually goes, I see a tweet that piques my interest, which leads me to visit a website that opens a portal to new people and new worlds…
This time, it was a tweet about the Kinfolk Dinner Series in Brooklyn, which, if you click the link, is where you'll likely lose the next fifteen minutes of your life just browsing and being in awe and stealing inspiration for your next big dinner party.
In short, I fell in love with a blog. And as any curious and besotted person would do, I visited her other sites: Tumblr. Twitter. Facebook and Instagram (where she has a katrillion followers…).
Lastly, I told my friend and old Foodspotting colleague Chris Connolly that I found a bee-yoo-ti-ful blog and that the author and I should probably be friends. To which he replied, oh hey… I know Alice.
The End.
photos by alice gao
Shooting the music video for Metric's new single, Synthetica, with three rigged up Sony Xperia phones (and 27 non-rigged ones…).
more than just a pretty face
I shared my thoughts on the Olympus PEN E-PM1 in an unusually long post this morning. Thing is… I have been taking way more awesome photos with my new camera than I've been showing you! Better late than never as they say, and it's never too late to share a dish recommendation with visuals. Behold – the highly photogenic chicken & waffles from Pies 'n' Thighs in Williamsburg.
To be honest, I prefer the chicken biscuit, but, as I said, the chicken & waffles is easy on the eyes and I cannot resist a good food photo…
Pies 'n' Thighs 166 S. 4th Street, Brooklyn
small but perfectly formed (finding the right camera)
I'm an enthusiast of beautiful photography, but it's not my profession. (Well, it sort of is.) For this reason I've so far opted to make the best of the cameras and phone cameras I have instead of splurging on a "real" one. After all, a good camera can increase your chances of capturing a sharp image, but it can't make you a better photographer.
Still, it seems I was always looking for the next best thing. In a bid to "grow up" and get a real camera two years ago, I sprang for my first (secondhand) $700 DSLR. But I promptly returned it the next day because I couldn't get the lens to focus and did not have the patience to press buttons to make it do what I wanted it to do automatically, intuitively.
After returning the DSLR, I bought a Canon Powershot G10 to act as an in-between a point-and-shoot and DSLR, which worked wonderfully for a while, but I never got to figuring out white balance, low light settings and F-stops. I also couldn't find an un-ugly case for it.
Lately, my go to camera has been my iPhone using the Camera+ app. I love the ease of taking photos on my phone. Plus, as long as I have Wi-Fi access, I can blog from wherever I am. The majority of my Tumblr pics from the past year were taken on my iPhone. 
Let's not forget the Sony Cyber-shot WX9, a gift from Sony, which, aside from short battery life, is one of the best compact point-and-shoots I have used. So far, nothing beats its tiny size. It's so slim I keep it in one pocket and my phone in the other, and often forget which pocket the Cyber-shot is in.
Even with the Sony in tow, however, I would be hit with camera envy when I'd come across a camera that could illuminate a subject at nighttime, catch a baby in mid-laugh or capture the unraveling of cigarette smoke.
That is, until Tumblr introduced me to the Olympus PEN E-PM1. This past fall, Tumblr teamed up with Olympus to promote their newest camera and I was one of the lucky 100 to receive one to give it a test run.
Pack Small. Shoot Big. - tagline for the new camera.
I have been using the camera for about two months now; I love it and even found a $20 compact leather carrying case that's constantly mistaken for a purse. (Here's a pic of me and purse.)
While I do not understand the mechanics that make a good camera, I know what I want from a camera I use daily for work and fun: small enough to throw in a bag with my MacBook, gym clothes, notebook and a paperback; quick response time; the ability to capture subjects in low lighting; an interchangeable lens(!) for different situations (macro for food photos, to be precise); and video capability with decent sound recording. (I shot a Stupidly Simple Snacks video with the boys of Huma-Huma on the Olympus PEN E-PM1; they're filmmakers and even they said the image quality is impressive. Fingers crossed I can edit and publish the video before Christmas.)
I hope Santa brings you one this Christmas. As for me, I'm not looking for the next best thing anymore. I think I have it.
Photo taken with Olympus Pen E-PM1 @ Fat Goose. 125 Wythe Avenue, Williamsburg (718) 963-2200 / Genever Cured Wild Salmon with fennel orange salad.
The Strangest Thing About Best Friends
One of the closest friends I ever had was in high school. Her name is Lauren Colchamiro and while we were thisclose all of Freshman year, our friendship deteriorated pretty rapidly upon entering our second year. I won't get into details (you'll have to wait for Amy Blogs Chow: The Book for those), but I lost that friendship knowingly and of my own accord. As you can probably tell, I still feel guilty - a little. But what can you do? That was a decade ago.
Over the years we managed to get over the chasm I created by being civil towards one another and, every once in a while now, we even get together for food. Lauren has always been slightly offbeat (and one of the funniest people I know), but she's since channeled her alternative way of viewing the world into a photography career with regular requests to shoot for New York papers, portraits and promotional band photos.
We got together yesterday at her new Williamsburg studio to get some photos for the next chapter of Amy Blogs Chow. If you have not noticed, most of my photos (like this one) are cut out of a video…which is filmed on my Macbook. No one believes me, but you too can shoot and edit a whole Stupidly Simple Snacks series without particularly pro equipment. Still, it always helps to have a friend, like Lauren, who help you pick out a a great camera and who sacrifice their Saturday afternoon so that you can have some professional images to go with your "grown up" blogging life.
Check out Lauren's website and say hello if you need photos for your site, band, newspaper… I'm kind of nervous about seeing the shots from yesterday, but that's because keeping my eyes propped open is a challenge in itself.
Photo by Lauren Colchamiro